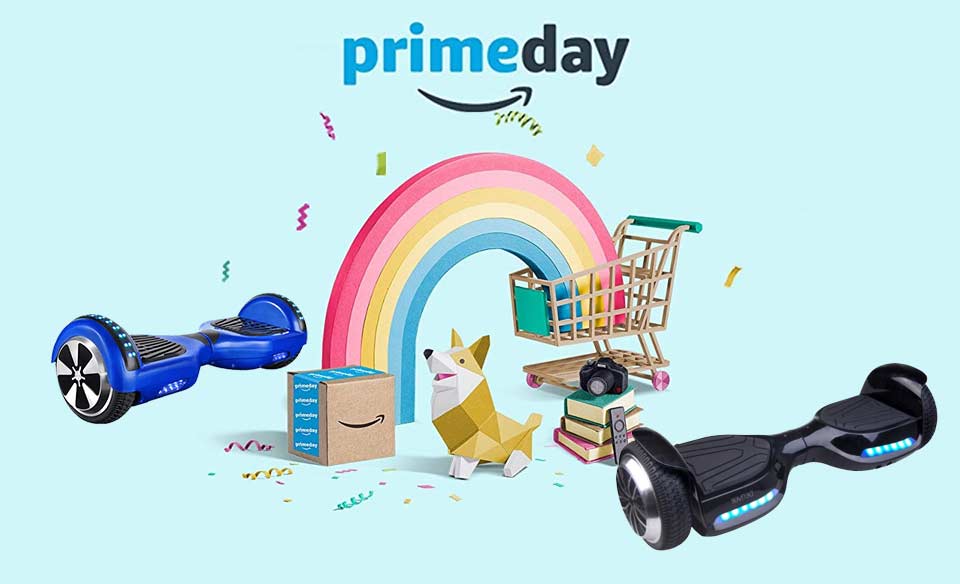 Are you looking to strike a bargain on hoverboards this fall?
Then you don't want to miss Amazon's Prime days, where you can find a ton of great deals on hoverboards.
We've made it as easy as possible for you to find the best deals and curated a list of our favorite hoverboards that are on sale right now.
They have been tested hands-on by us and have all held up nicely in our quality and performance tests.
Amazon prime day deals are only available during a limited time.
List of the Top hoverboard Amazon Prime deals 2022
The list is updated throughout the day as new hoverboard prime deals become available.
Why buy a hoverboard during Amazon prime days
There aren't many sales on hoverboards throughout the year, but Amazon prime is one of the best times to buy a hoverboard as you can often find great models with up to 35% price reduction. Think about it.
Christmas is just around the corner. So you might want to strike early and be sure to get your favorite at a great price.
In our list above, you can find hoverboard deals worth buying. The models have all been tested by us at some point in time.
So we know that they uphold a certain level of quality and performance that we have here at HFS.
If you couldn't find a hoverboard that fit your needs, we urge you to check back regularly as we update the list throughout the day with new prime day hoverboard offers as they become available.
If you're here any other time of the year, you might want to check out our Editor's top hoverboard picks.
What are Amazon Prime days?
Prime days at Amazon is a bit like Amazon's very own Black Friday/Cyber Monday sale. There are tons of amazing deals across the entire site, including some fantastic bargains on hoverboards.
The first Amazon Prime day was combined with Amazon's 20th anniversary on July 15, 2015. Yes, you read that right. There was only one day of prime deals back then.
But as with any other day with great deals(mainly thinking about Black Friday), they tend to expand after a few years. In 2022 we are getting spoiled with two full days packed with incredible saving opportunities.
Who is eligible for the prime deals?
Anyone with an active subscription to Amazon Prime will be able to take part in this two-day shopping spree.
All you have to do is either login to your Amazon account with an active subscription and head over to the deals site here.
Or you need to set-up a new subscription to Amazon prime here if you don't already have an active one.